Our Dental Clinics Popular Services
Why Patients Choose Chelmsford Dental
This video features Mt Lawley's favourite dentist, Dr James Roberts, who talks about what makes Chelmsford Dental a cut above the rest. We make patients as comfortable as possible from the time they arrive, you will feel as if you are part of our family. Our staff is friendly and accommodating while our reception area is inviting and bright.
We offer basic to advanced dentistry, such as Invisalign, implants, dentures, and dental sedation. No matter how young or old our patient is, we have the right service to offer. Don't hesitate to ask us any questions. We're always ready to help!
Conveniently located at the centre of Mt Lawley in Chelmsford Road. Getting here is quick and easy; plus, parking is free at the back.
Welcome to Mt Lawley's favourite Dental Clinic
Chelmsford Dental is the new name for Allied Dental Mount Lawley. You can still book in to see your regular dentist here; Dr Bernadette Pilkington, Dr Jonathan Ng and Dr Viviane Nguyen all continue to work at Chelmsford Dental. They are joined by the new owner Dr James Roberts and new dentist Dr Rose Cash.
Chelmsford Dental is a patient-focused family dental practice in Mount Lawley. We offer the full range of general dentistry, including routine check-ups, fillings and crowns, through to cosmetic dentistry including Invisalign, teeth whitening and veneers.
Common Dental Problems We Treat Regularly

Tooth Aches
Many of our patients visit because of excessive tooth pain. Our first step in treatment is to learn about the pain and identify what is causing the toothache to develop an effective treatment plan.

Bad Breath
The most common cause of bad breath is a problem with the gums. When bacteria in dental plaque stick to the teeth, it can build up under the gums causing swelling and bleeding of the gums and results in bad breath.

Cracked Teeth and Broken Fillings
Cracked teeth and broken fillings can be caused by anything from tooth decay to trauma to the teeth as a result of teeth grinding, crunching ice cubes or even external trauma caused by contact sports or an accident.

Appearance Issues
Patients frequently visit Chelmsford Dental because they are unhappy with their smiles. Our dentists are highly trained and experienced in providing a full range of cosmetic dentistry.

Jaw Pain
Jaw pain is often a symptom of teeth grinding, known as bruxism. Usually, patients do this at nighttime and are completely unaware of their habit until they start to experience jaw pain.

Missing Teeth
Patients often come to our Chelmsford Dental because they are missing one or more teeth. Our dentists have several options to help patients who are missing teeth achieve a full smile again.
We Accept All Health Funds
Having a perfect smile is worth an investment. But it's always nice to know that you can get a little bit of help.
Chelmsford Dental wants to make orthodontic treatment payments easier and more convenient for you. We aim to provide specialised orthodontic care accessible and affordable for everyone.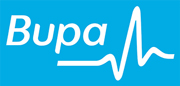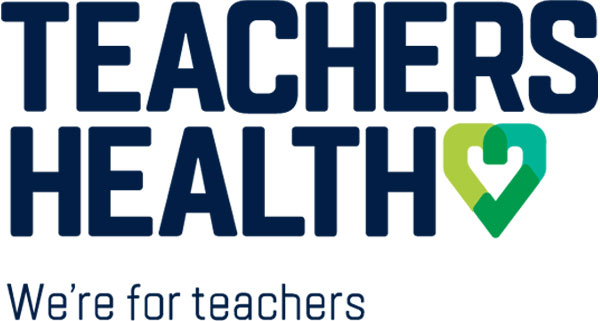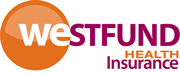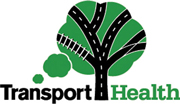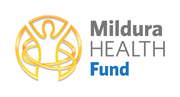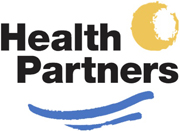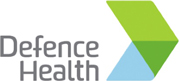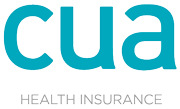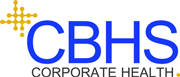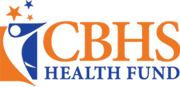 Aside from having competitively priced treatments for both adults and young adults, we also accept all major health funds. It becomes more manageable to pay for braces, retainers, Invisalign, and other orthodontic treatments.
You can enquire about how you can use your health fund on our services when you book a consultation. Please bring your health care card on your visit and present it when availing any procedure.
Testimonials
I am lost for words. Due to a bad experience it had been 8 years since I had been to a dentist. The experience with James and the team at Chelmsford Dental has been nothing short of amazing. I have always wanted to fix my crooked teeth and from the moment I walked in and all through the process, I have been at ease and well looked after. I can not recommend James enough, if you are looking at Invisilign and straightening your teeth book yourself an appointment with Chelmsford.
Calum Maxwell
05:50 27 Mar 21
OMG .These guys r the best Dr Jonathan is the best in the business. My teeth were horrible. It affected nearly every aspect of my life. I am also terrified of dentist. I took the free consultation and was so impressed with Dr J. He explained every step from start to finish to a T!!It felt so comfortable I had to get full dentures and from step 1 ( im 2 visits from being able to smiling at the moment) til now I honestly couldnt see this going any smoother any were else. If your on the fence deciding wether to go with Chelmsford dentist DO IT. It wont be a decision you regret. Thank you x1000 Dr J you have changed my life.
Sharyn Brown
18:20 15 May 20
Like most people I visit the dentist begrudgingly and probably nowhere near as often as I should. But the whole team at Allied make it as good of an experience as humanly possible. Vivian is a very professional and empathetic doctor and the rest of the team work hard to make you as comfortable as possible.Highly recommended.
Jonathan and Vivian are our family dentists and could not recommended them enough. Love all the staff!
Great team, service and care provided 🙂 I used to get nervous going to the dentist but Jonathan has given me the confidence that I'll be treated with care and always a smile.
Tara Bozanich
10:45 16 Jul 19
Awesome and friendly staff (Kei & Lynn). Viviane Nguyen was very thorough with the treatment and I was very satisfied with the session at Allied Dental. Please keep up the good work!
My husband, Alistair Hutchison, went to Vivianne and was/is most impressed. He would highly recommend her. He doesnt have his own account and asked me to put it on mine!
Alistair Hutchison
23:38 13 Apr 19
Had a really great experience here at Allied Dental in Mount Lawley. I was anxious heading to a new dentist and I felt nothing but welcomed. Dr Viviane was delightful, friendly, very professional and thorougher. I walked away knowing exactly what needed to be done and how to go about it. Also the TVs on the roof are a bonus distraction! Thanks again Dr Viviane. Would recommend.
Kaitlyn Dayman
09:06 08 Mar 19
Great team at Allied Dental. Everyone is so passionate about the job and looking after their patients. I would highly recommend to come down and see them if you have any issues, I am sure you will be well looked after and treat with care and honesty. My whole family is treated by Dr Jonathan Ng, he always stays back if you need to see him urgently we fell like we are a family. Thank you for looking after us so well.
For 20 years I've gone to Bernadette and she is the best dentist on earth. Now this is called Allied Dental. Now with Dr Jonathan Ng, they have dental nurses, a TV on the roof to distract patients and in house X-ray machine.No matter what dental dramas I call up with, Jonathon always drops everything or stays back to fix me up.The Dental nurses are soooo wonderful.I never thought I'd like going to the dentist.Perhaps I'm weird, but I love going to the dentist now. 😂Also open 7 days a week.Best Dentists on Earth.Enough said!Highly recommended. 5 Stars.🙏🙏🙏 🙏🙏
David PerthWA
16:12 17 Dec 18
Dr Jonathan (Dr J) has been the perfect choice for all my treatments, from braces to extraction. He is our go to person and we trust him and his expertise. He always came with solutions and options, even for difficult procedures. We cannot thank him enough for his patience and dedication towards his job. Highly recommend him to anyone looking for great service and good job done !!!
Tanoujah Gorayah
11:18 05 Dec 18
I went to see Dr Jonathan yesterday, although I have been to dentists more than twice a year in my whole life, I never had such a great experience. He explained everything thoroughly. definitely will be back and will recommend Dr J and his team to all my friends and family members. Thanks for your great service
Shirin Armaghan
02:46 16 Nov 18
Outstanding dentist and service! I also have 2 young children and they now love going to the dentist because of Dr Jonathan and his team. Thank you. I can't recommend your service enough!
Mark O'Hare
11:27 13 Nov 18
It was my first time at Allied Dental last week and I had a great experience thanks to Dr Jonathan! He is so thorough in explaining everything and I felt at ease after my appointment. Highly recommend and I will be back!
georgia farrell
03:47 09 Nov 18
I can't speak highly enough of Dr Jonathan Ng and the team at Allied Dental. "Dr J" has been looking after my son with great care since he was 1 year old. Many of my friends and colleagues have been seeing Dr J as well and they have only great things to say. Highly recommended!
Cameron Rule
09:55 07 Nov 18
Great service, everything went smoothly and was taken care so well. Especially dr Jonathan:) thank you so much.
yangs. living
05:44 22 May 18
Dr. Ng at Allied Dental Centre is simply the best. His attention to detail, skill and gentleness have resulted in my smile improving 100%. I strongly recommend you see Dr. Ng because you have only one smile, only one life to live, and you owe it to yourself and those you love to be as confident in expressing yourself as possible. I needed a new front tooth and for the first time I am completely confident with my smile! Having a great smile will change your life.
Kathleen Grassi
05:17 17 Nov 17
I am so happy visiting this Dental Centre. Dr Peter Sim is most helpful, competent and so willing to explain everything to me, I really appreciate it. We are working through my needs for some cosmetic work and I am just delighted with our plans. I await the final result!
Wendy Turner
02:01 10 Nov 17
Dr Jonathan and the team at Allied Dental My Lawley are amazing! I had spoken to a few dentists about my teeth and none had recommended Invisalign. I used this product with the guidance of Dr J for 7 mths and now my teeth are great!! Im so happy with the result. Thank you!
Caroline Glass
04:44 13 Jun 17
Huge thanks to Jonathan at Allied Dental, I avoid dentists as much as possible, thankfully Jonathan is very patient, professional and a great educator. I left feeling I have a not only been listened to but I also have a plan to ensure I get the best preventative care when it comes to Dental Health. Recommend these guys highly!
Ross Field
01:06 04 Jul 16
Very gentle, professional and pleasant dental practice. Been to a few dentists in the past years and this is by far the best experience I had so far. Impressive
Dominique B.
14:34 16 May 16
Exceptional professional knowledge and attention to detail. Highly recommended.
Jean Needle
12:44 09 Jul 15
Why choose Chelmsford Dental in Mt Lawley?
All of the Chelmsford Dental staff care about patients' well-being. We are committed to making your dental visit as relaxing and stress-free as possible. This begins with the first hello from our receptionist. We offer patients a clean and comfortable waiting area where we display a collection of dental instruments from by-gone days. Our exam rooms feature comfortable chairs, televisions on the ceiling and noise-cancelling headphones so patients can have as relaxing a visit as possible to the dentist.
Some of Our Core Values
At Chelmsford Dental our entire staff firmly believe in patient-focused dentistry. We are patient-led, detail-oriented and proud of it. We ensure that the cleanliness and ambience of our office, the skills of our staff, and the training of our dentists are second to none.

We treat every patient with dignity and approach each situation determined to provide the highest quality patient-specific dental treatment. At Chelmsford Dental we know every smile is unique.
What services can I use my Medicare card to lower my costs?
Finding Chelmsford Dental
Patients will find Chelmsford Dental conveniently located at 2 Chelmsford Road, Mount Lawley, WA 6050. Patients may park for free behind the building. Additionally, there is a large car park adjacent to the practice with free parking for one hour. Normally, patients are in and out of practice within an hour.